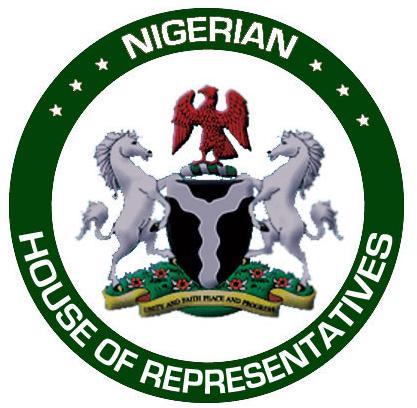 Refers bill to ad-hoc committee
DEPUTY Speaker of the House of Representatives, Emeka Ihedioha, has faulted the notion in certain quarters that the House leadership was preparing to stall the amendment of the Banking and Other Financial Institutions Act (BOFIA).
Ihedioha, who presided over the deliberations, said that neither the leadership nor members of the House were nurturing the motive to undermine the passage of the bill.
He was apparently referring to speculations that the lower chamber may not be disposed to quick passage of the bill due to pressure from operatives of the banks and some regulatory bodies in the banking sector.
Though clauses 2, 3 and 4 of the bill got the nod of the House in the end, the deputy speaker put a stop to the debate on the bill after referring it to a 10-member ad-hoc committee, led by the Deputy Leader of the House, Leo Ogor, to fine-tune the amendment being sought and re-present it for another round of consideration.
Ihedioha justified the decision, saying that the constitution of the ad-hoc panel was aimed at ensuring its speedy consideration. According to him, there were contentious issues raised by members as the bill was being deliberated upon and the only way to achieve the desired result was to commit it to an ad-hoc committee for scrutiny.
He thereby directed the deputy leader to report back to the House within three weeks. The contentious BOFIA Bill was passed by the 6th House but did not receive the President's assent. It was thereafter committed to the Committee of the Whole 7th House after first reading.
Meanwhile, all members agreed with him on the choice of a small but effective committee to handle the consideration. The members include Leo Ogor (chairman), Betty Apiafi (sponsor), Sam Tsokwa, Ali Ahmed, Ogbuefi Ozomgbachi, Jones Onyereri, Haruna Adamu, Abubakar Momoh, Frank Enekorowa and Rafequat Onabamiro.
During the consideration of the bill yesterday, clauses 2, 3 and 4 were passed. Clause 1, which deals with functions, powers and duties of the Central Bank of Nigeria, had earlier been considered before the House went on Easter break.
Clause 2 deals with banking business, while clause 3 is on investment and release of a prescribed Minimum Share Capital. Clause 4 deals with power to revoke or vary Conditions of Licence. The lawmakers stopped halfway through the consideration of clause 5 after agreeing that "any person who, being a director, manager or officer of a bank fails to take reasonable steps to secure compliance with any of the conditions of the license of the bank, is guilty of an offence and liable on conviction to a fine of at least N1,000,000 and a minimum of two years jail term."
Source:
The Guardian